2000M M entièrement automatique 3 vis Stretch Film Machine Company montrent
INFOS DE BASE:
1. Modèle : 80/100 / 80C
2 . Largeur de la tête de filière : 2350 mm;
3 . Largeur du film : 2000 mm ou 4 * 500 mm (max);
4. Matériel adapté : LLDPE, LDPE, MLDPE;
5. Pourcentage d'égalité de l'épaisseur : ≤ ± 5%;
6. Structure de film étirable coulé : A / B / C ou A / C / B / C / A co-extrudé;
7. Dimension d'installation (L * W * H) : 12 * 5,6 * 4,5 m;
8 . Poids: 18,9 T;

II CARACTÉRISTIQUES:
1.The unit uses a melt metering pump with a precision sensing pressure system to strictly control the output of the extruder to ensure stablefilm extrusion and uniform extrusion.
2.The cooling roller adopts a large-diameter special flow path roller to improve the cooling effect in high-speed production and ensure uniform temperature of the surface of the cooling roller.
3.The entire production line realizes fully automated production, On the basis of the original automatic material change and reeling,the automatic paper feeding tube and the automatic unloading finished system are added to ensure high quality and stable production,which greatly saves the labor cost of production.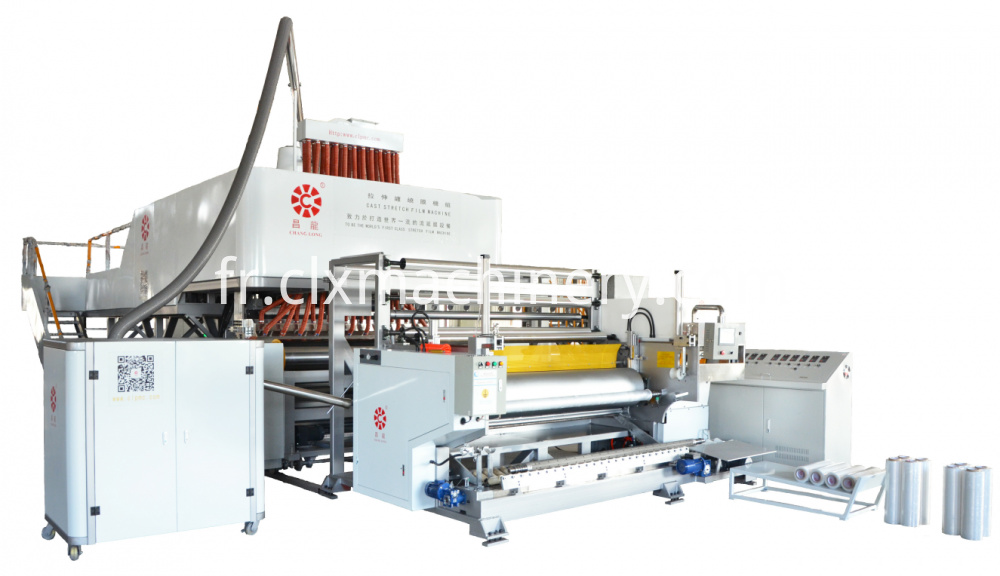 III.APPLICATION:
1.La technologie d'emballage sous film enroulé est simple, il peut s'agir d'un emballage manuel, peut également être un emballage mécanique, simplifier le programme d'emballage et l'équipement, avec de bonnes performances de sécurité, et présente les avantages de l'étanchéité, de l'humidité et de la poussière.
L'éolienne 2.Film est une sorte de matériau de protection de l'environnement vert, non toxique et inoffensif, largement utilisé dans les industries de l'alimentation, des boissons, de la médecine et d'autres industries.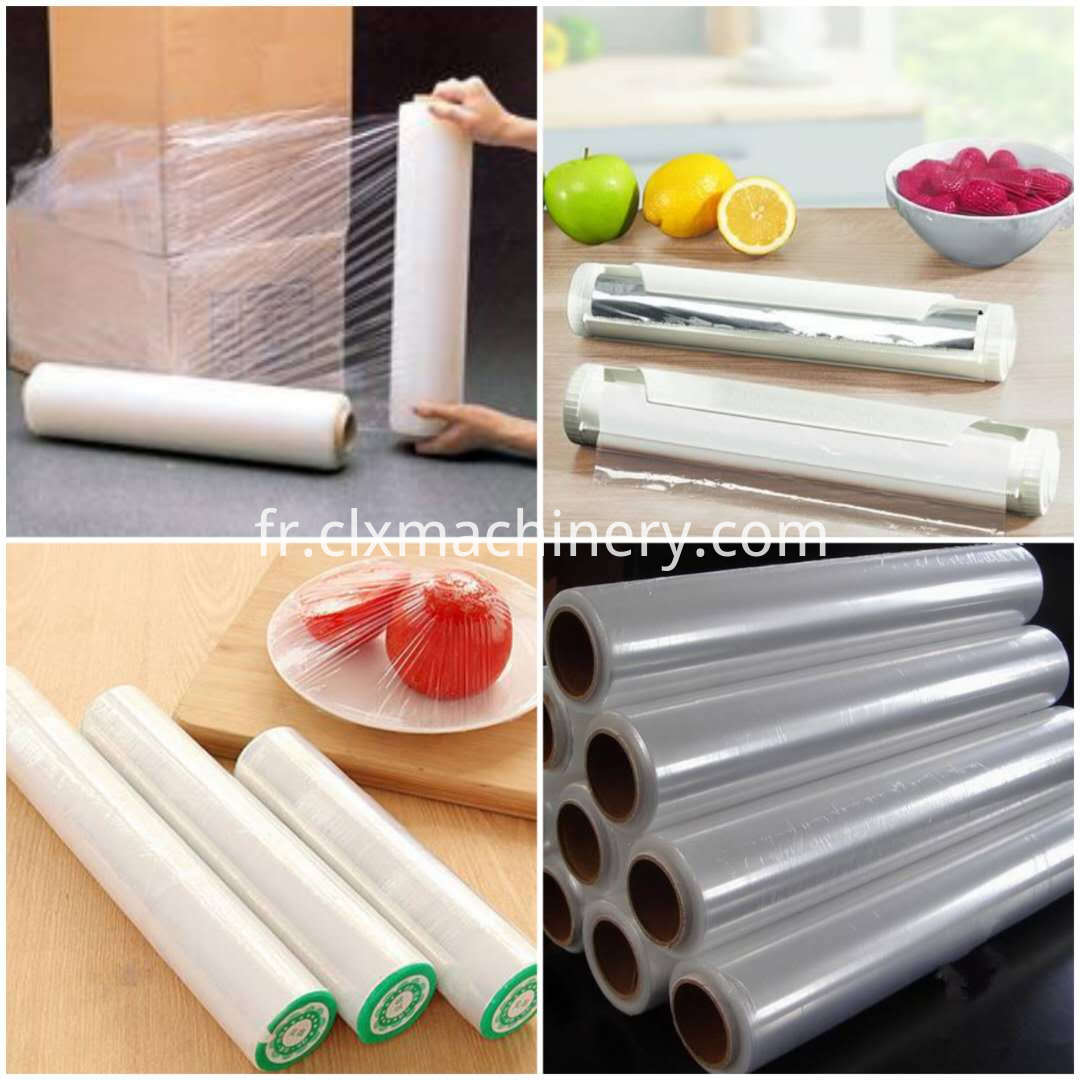 EMBALLAGE: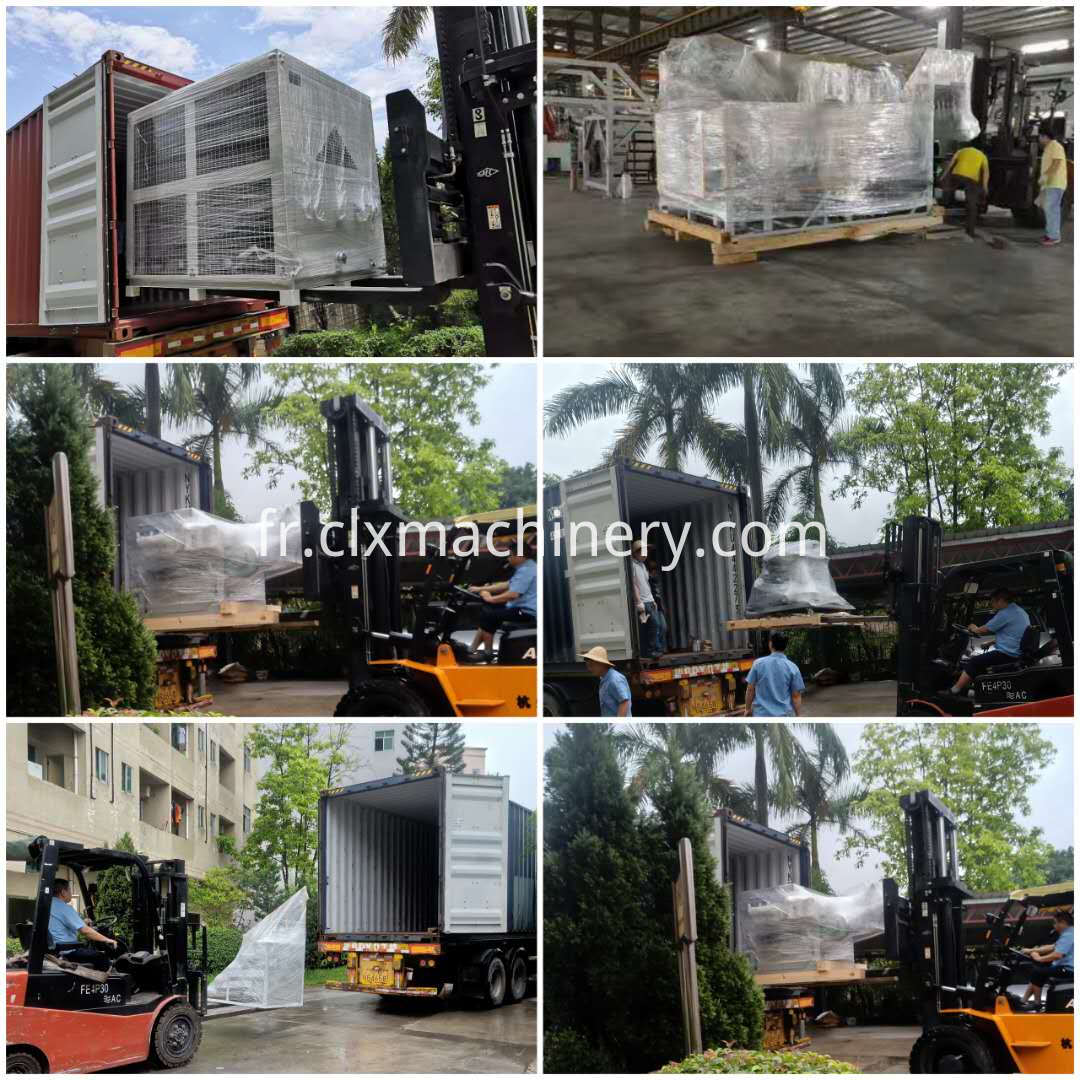 IV. SERVICE APRÈS-VENTE:
Le vendeur fournit gratuitement les raccords pendant la garantie de 12 mois avec entretien
pour toujours lorsque l'équipement est testé OK. (exception du facteur humain et de la force, facteur irrésistible)
Groupes de Produits : Machine à film étirable > Machine à film étirable 2000 mm